How to Make A Tapestry Wall Hanging in 7 Steps
Wall Tapestries are my favorite form of expression in Carpet Sculpture. Broadloom carpet tapestries are super fun to make. Did you know tapestries date back as far as the 3rd century BC in Greece? This form of textile art has a modern counterpart in the form of Carpet Sculpture. 
What is carpet sculpture? It is a method for carving intricate designs into the plush broadloom carpet. 
Carpet sculpture has emerged as a genuine option for creating beautiful wall tapestries. Here's how to make a stunning Artistic Tapestry Wall Hanging in 7 Steps. 


Comparing Tapestry Making Methods.

The difference between woven tapestries and custom inlaid tapestries is obvious when you see them next to each other. Think flat 2-dimensional plane versus a depth-oriented 3-dimensional plane.
A typical two-dimensional tapestry is made on a vertical loom. Whereas the three-dimensional broadloom tapestry is created through a sophisticated inlay process.
We build these rugs on table-top surfaces. Most other tapestries would be woven on some type of loom.
The 3-D-like effect is created when the tapestry is sculpted and carved by a well-trained rug artist.
How is it done?
We are using a special high speed carving tool designed exclusively for rug makers. This carving style can reflect simple clean lines. And more advanced bas-relief like effects.
More on this subject below.
Step-1 Choosing the Right Style of Carpet
Integrating multiple carpet styles for effect.
Numerous carpet styles can be inlaid into a broadloom tapestry. These range from short, dense pile heights to thicker plush styles.
Furthermore, the carpet style can have a loop element or a patterned design.
Often a tapestry will reflect a few broadloom styles within the whole composition.
Versatility in design makes the broadloom tapestry an attractive choice for wall hangings.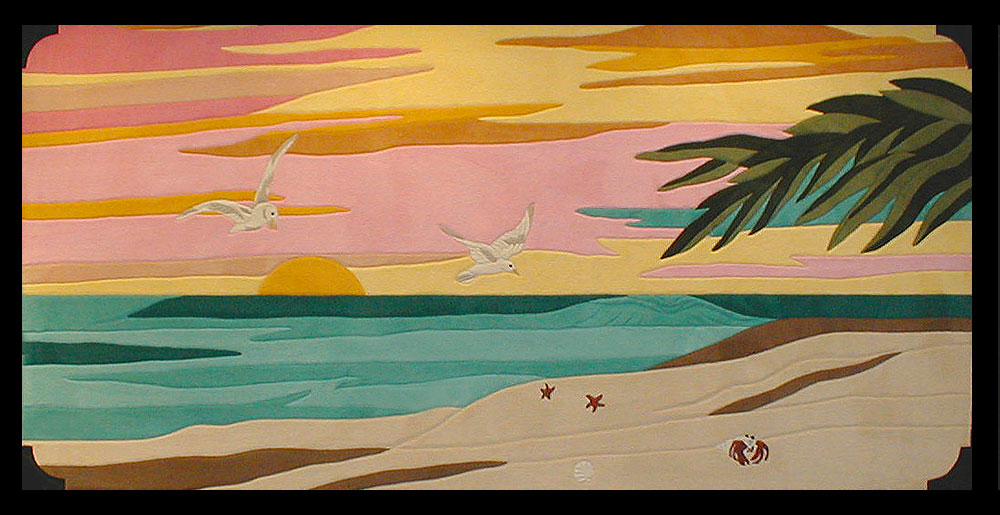 Step-2 Find a Design and Make a Template
Finding a design is fun.

Tapestry designs can originate with a photograph, a favorite piece of art, or a unique theme like horse racing, golfing, or a landscape setting.
Make a template. We cover this in detail with our training program. You can use an overhead projector or print directly from a computer.
Your template is the blueprint for the tapestry wall-hanging.
At this stage, each color placement is mapped out and identified.
You always have flexibility and control in design. Colors may change while in production. At least now you have a solid starting point.
Step-3 Acquire the carpet colors you need and begin the inlay process.
There are many styles of carpet to choose from. I recommend mixing styles and textures when possible. I have more details on this process here – Designer Rug Making Techniques.
Step-4 Re-enforce the inlay.
Cover the inlay with fiberglass mesh tape. Use bulk hot melt glue and spread it evenly over the inlay. This step will strengthen all seams, and it will also make the rug nearly bulletproof. It's important to use the correct glue in this step.
Step-5 Carve and Bevel Any Details You Want to Enhance in the Design-
Carving and beveling is a process that I call Carpet Sculpture. Here I can begin adding depth and detail to the existing inlay design. The next step usually comes after the rug has undergone the inlay process.
Carpet Sculpting brings the whole project to life. It adds an authentic sculpted effect and cleans up your rough edges.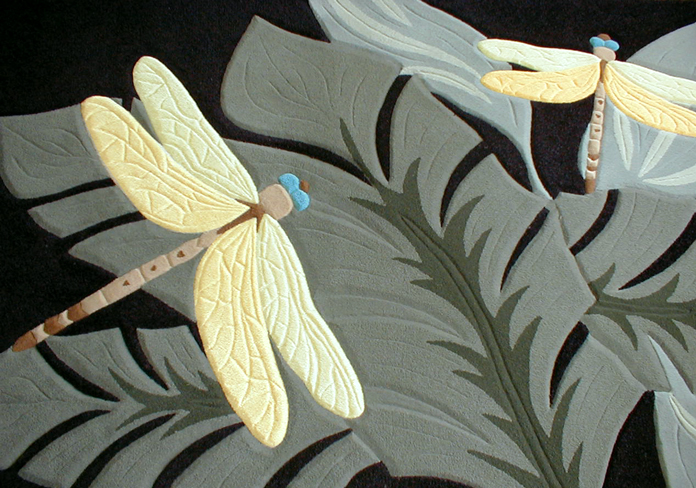 Step-6 Attach a Secondary Backing to Your Rug
Adding a secondary backing of felt, jute, non-slip, or monk's cloth will clean up the back and finish the rug. Attach with spray adhesive. Spray both sides carefully and smooth over the entire backing. Do this gently with your hands.
Tip: Do not add the secondary backing until all inlay and color selections are finalized.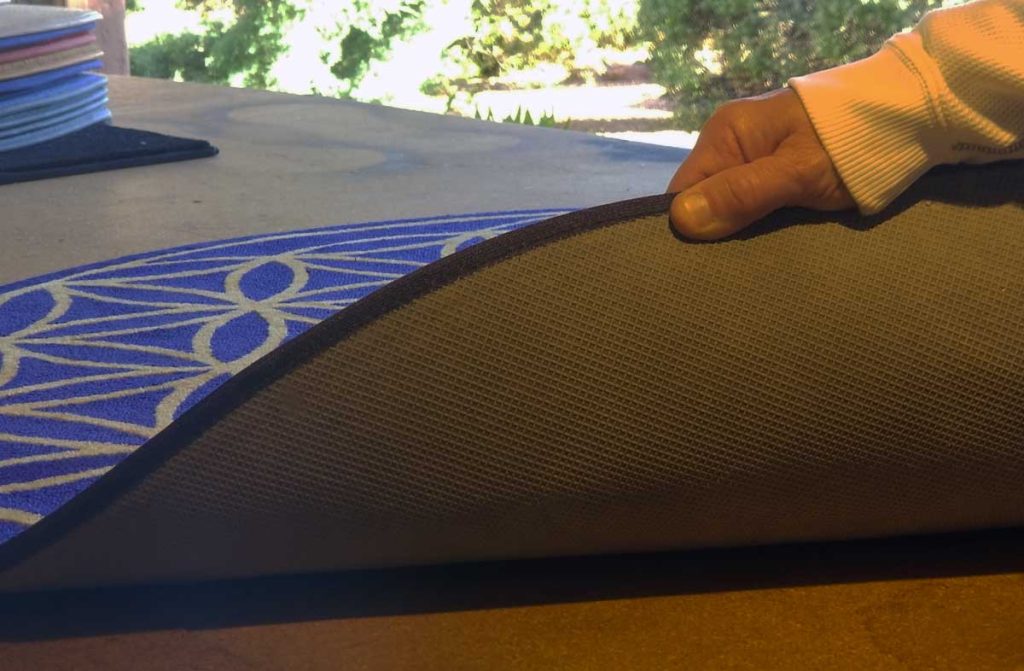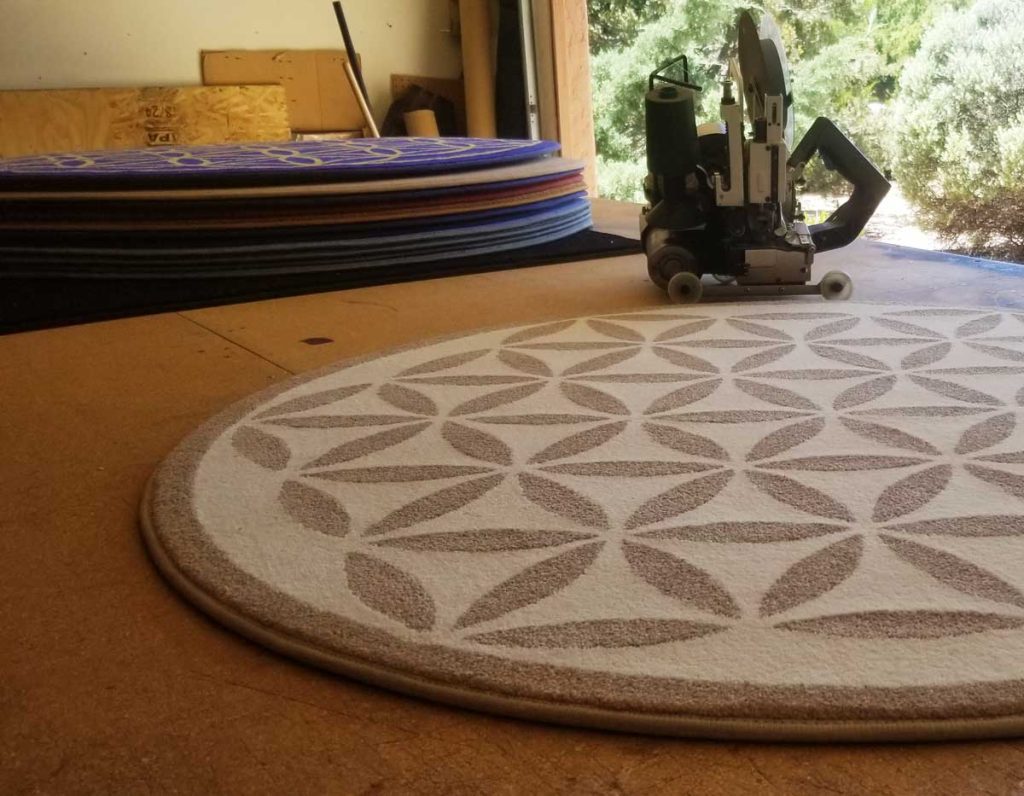 Step 7 - Finish Work and Edging
The clean-up phase is an important step. You want to produce a quality product for your client by doing a thorough clean-up. This usually requires careful top-shearing and some scissor work. You may also need to do some spot cleaning – use Folex as a spot cleaner to get the job done.
You want that finished Wall hanging tapestry to be clean and polished before delivery.
Edge binding is the final step. The rug is bound with a unique sewing machine. If you're inexperienced and just starting your journey into rug-making, you can always hand-bind your tapestry. Use tools that staple a clean and beautiful edging onto your tapestry, using color-matched tape onto the rug edges.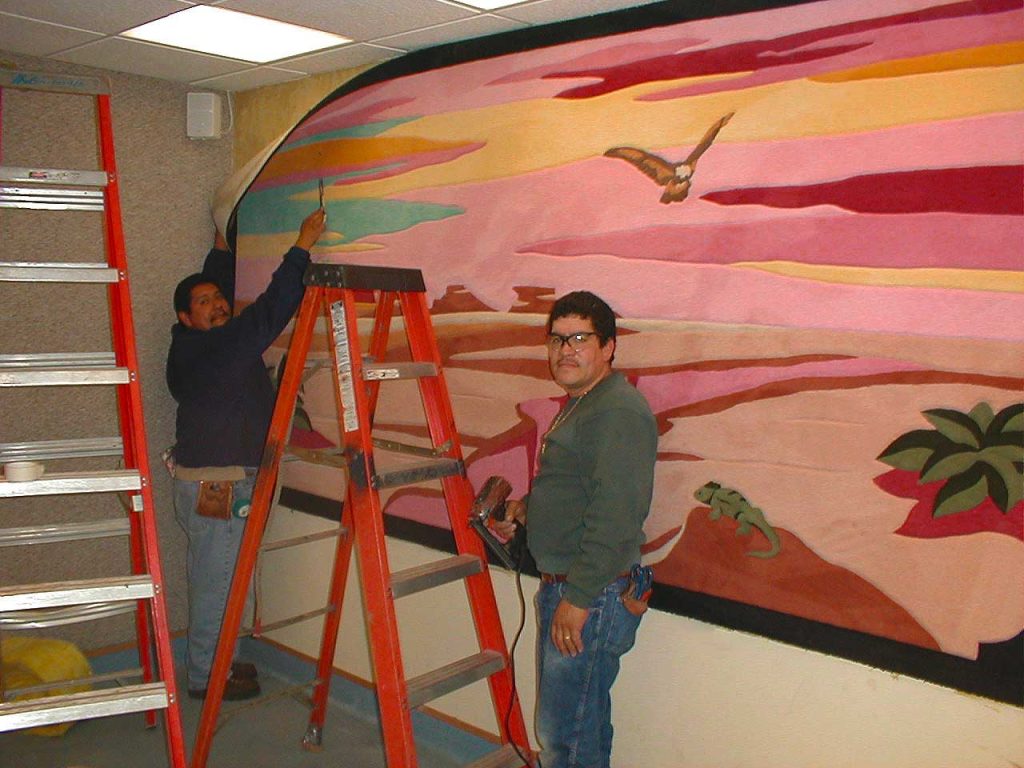 Here we've seen a brief glimpse into the evolving world of modern textile art. These tapestry art pieces can decorate your workspace. They can be made for an art show, and displayed as corporate art.
Broadloom tapestries have taken on a new 3-Dimensional look that people love. This tapestry art captures the attention of art enthusiasts. It expresses a depth never before seen in tapestry making. Have fun with your designs!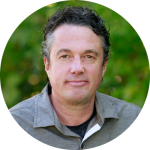 Russell has been designing & fabricating premium custom rugs since 1991. He has helped 100's of companies, gov agencies, & private clients with their custom rug needs.