Custom Rug Fabrication: What is it and How Does it Work
A Modern Twist to an Old World Tradition
Custom rug fabrication is a blend of old-world techniques using modern technology.

Check out some of our past projects above. You can see what is so exciting about modern rug-making. the possibilities are endless.

I'm amazed to learn the tradition of rug weaving was well established by the year 1000 BC.

Custom rug fabrication is a two-pronged approach. I find the carpet colors I need, then I inlaid them into the main field piece (background color). The rug is then carved and sculpted.

This carving technique can have a stunning three-dimensional effect.

Over the years, techniques for custom rug fabrication have been fine-tuned.

The modern custom fabricated rugs produced today are capable of going up to the high-end in quality and price. They now match the highest quality tufted wool rugs found in Asia. The advantage of this method is flexibility. I will demonstrate why this is true by the end of this article.

One advantage is we have easy access to excellent quality carpet materials. Another is our ability to make custom shapes and sizes.

Typical rectangular rugs are easy enough to produce. But now it's possible to create free-flowing organic-shaped rugs. This allows for an impressive custom look and feel.

Here is another great benefit. Design ideas are readily available all over the internet.

My residential-based site specializes in custom rug fabrication. I have a lot more design ideas there that will inspire your interests. Designs can originate from your interior themes, fabrics, and artwork.
The Raw Materials used in Custom Rug Fabrication
Here in the USA, there are only a handful of carpet mills. These mills produce the majority of carpets found in carpet stores across the nation.

Nylon is the fiber of choice for a few reasons, mainly for the cost and availability.

Most carpet seen in office buildings and residential homes is made from from nylon fibers.

The nylon yarn is spun from a thermoplastic base. It is then heated into a liquid and molded or spun into a thread.

Nylon was developed as a synthetic substitute for yarns made of silk and wool.

Silk is harvested from cocoons made by silkworms, and as you may have guessed, not exactly cost-effective.

Because silk and wool are more expensive to produce, the shift toward nylon has been more out of necessity than anything else.

Over the years the carpet mills have done an extraordinary job of replicating the texture, feel, and durability of wool. Most of us would be hard-pressed to tell the difference.

Wool carpet is available in some US mills and the cost is higher. Wool can also be used with this method of rug fabrication if specified.
The equipment required to fabricate custom rugs is remarkably lightweight and inexpensive.

Most of the tools are specialized hand tools. These include a high-powered shearing device. And with the proper training allows for the rug-maker to bevel intricate designs within the plush carpet.

In my training programs, I include my trusted vendor list. I share my best suppliers for tools and materials.

Check my FAQ page for more on this subject. Read more of my informative articles on the Advice and Tips page.
As with any product or service, you will find time (labor) and materials to be the main costs.
Custom rug fabrication can be labor intensive and usually costs more than your typical machine made rugs found online and at the local carpet dealer.
I have answered this question regarding average costs on rugs in the FAQ'S section of this site.
As we have seen here, you can create unique personalized area rugs out of nylon fibers or wool fibers. Custom rugs can be made in any shape and size.
Look for custom rug fabrication ideas and designs online and in your clients home or business.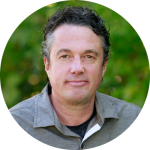 Russell has been designing & fabricating premium custom rugs since 1991. He has helped 100's of companies, gov agencies, & private clients with their custom rug needs.